NGC Holders
NGC offers the industry's most advanced coin holders in a range of sizes to fit virtually every coin ever struck. Designed for long-term preservation and protection, the NGC holders are comprised of high-quality inert materials and include numerous security features. Collectors, dealers and even the Smithsonian Institution trust NGC holders to protect their most treasured rarities.
Standard Holders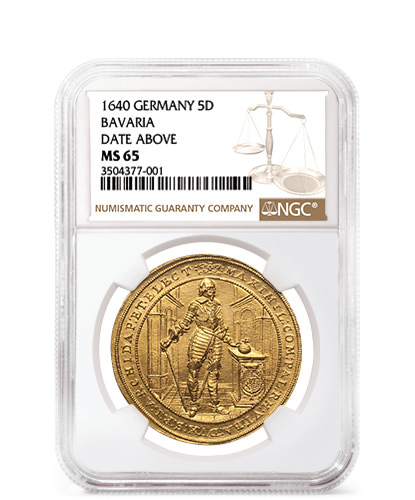 EdgeView™ Holder
NGC's flagship holder provides a crystal-clear display using museum-quality materials. Advanced security features add an extra layer of protection.
Scratch-Resistant EdgeView™ Holder
Coated with the same material used to protect the delicate surfaces of eyeglass lenses, this holder matches exceptional durability with superior optics.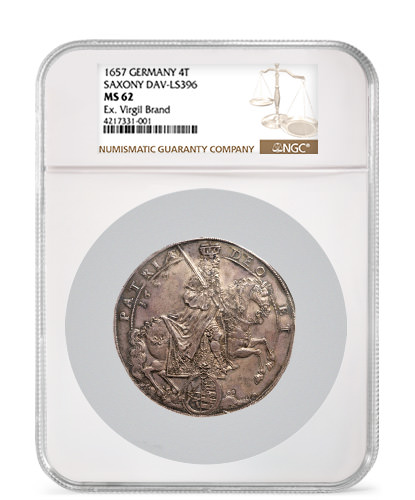 NGC Oversize Holder™
Made from the same high-quality materials as the EdgeView Holder, the NGC Oversize Holder can accommodate most coins up to 120 mm in diameter and 25 mm in thickness.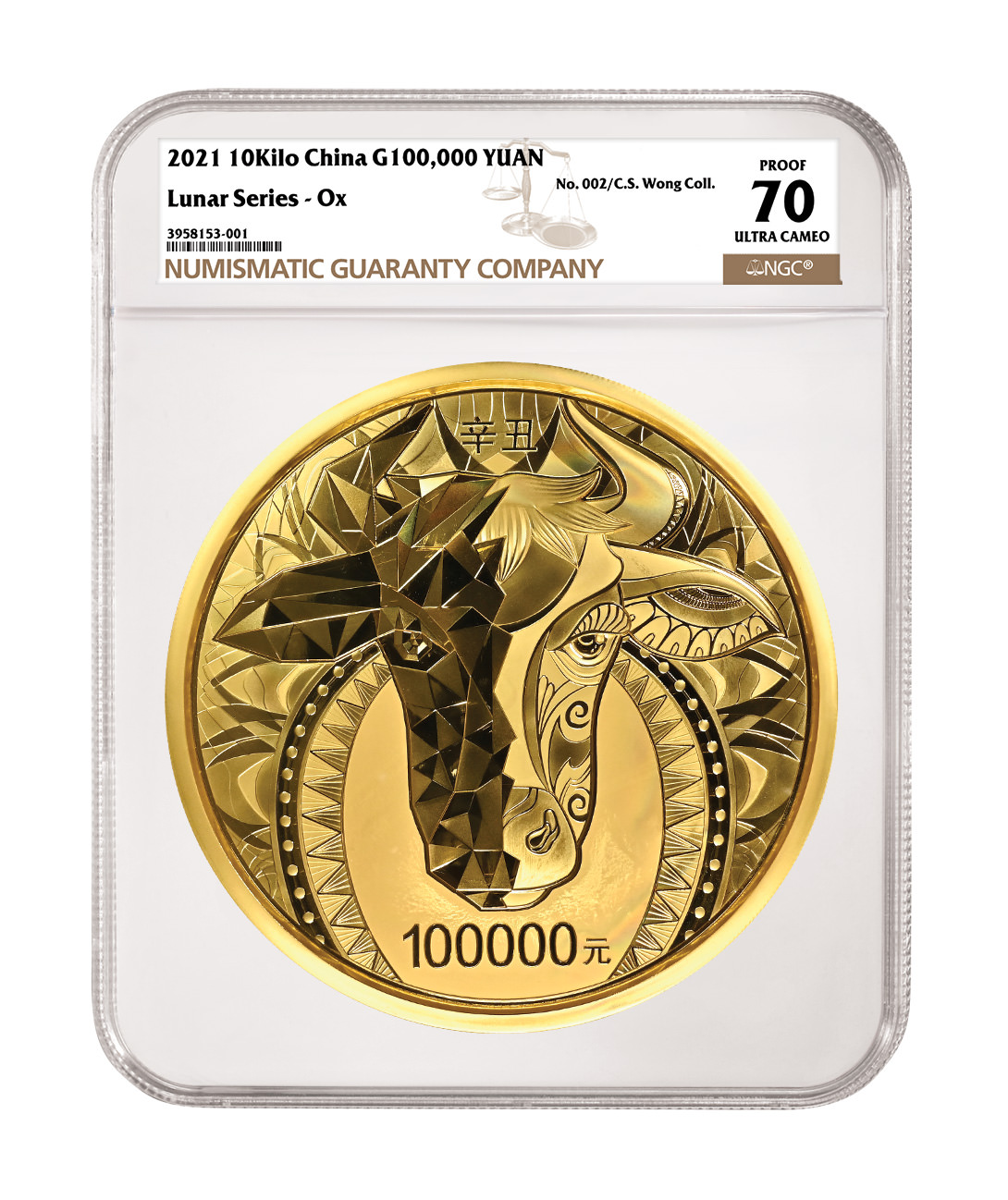 NGC Mega Holder™
The world's largest coins also benefit from the protection of the NGC holder. Coins as large as 180 mm in diameter and 28 mm in thickness can be encapsulated in the NGC Mega Holder. Contact
Customer Service
to confirm eligibility.
Multi Holders
Small Multi-Coin Holder
Display multiple coins in the same protective holder with the NGC Multi-Coin Holder. The Small Multi-Coin Holder is ideal for pairing two coins, such as an American Silver Eagle and an American Gold Eagle. Available for select bulk submissions only. Contact
Customer Service
to confirm eligibility.
Specialty Holders
Certified Roll™
The new NGC Certified Roll's patent-pending design provides the ultimate in preservation and display for rolls of American Silver Eagles and Chinese Silver Pandas. Available for bulk submissions only.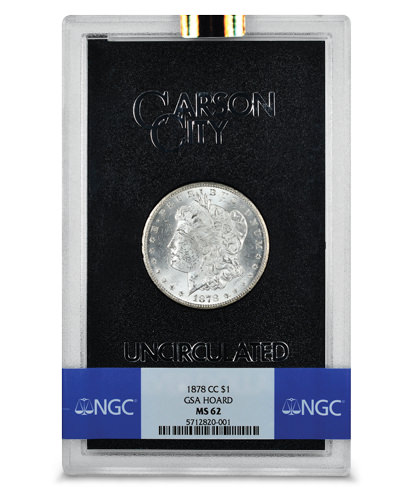 GSA Holder
NGC grades silver dollars that are sealed in GSA Holders and affixes a tamper-evident label that wraps securely around the holder.
Redfield Hoard Holder
A tamper-evident sticker label and two holograms are affixed to silver dollars sealed in the popular Redfield Hoard Holder.
Japan Ministry of Finance Holder
Gold coins sealed in the Japan Ministry of Finance Holder receive a tamper-evident sticker label as well as two holograms along the edge of the holder.
Color Holders
Black "Retro" Holder
Reminiscent of the black holder originally used by NGC when it was established in 1987, this holder was offered for a limited time for NGC's 25th anniversary and continues to be used for select programs and bulk submissions.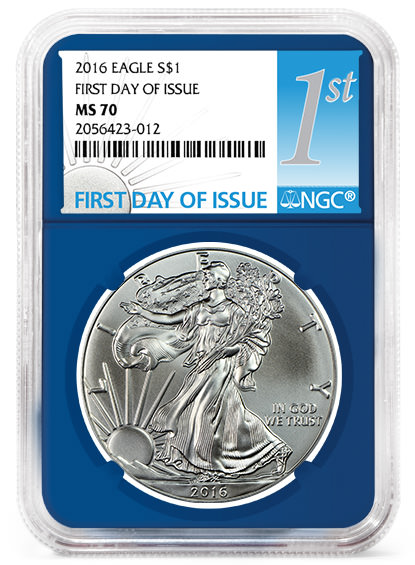 Blue Holder
An attractive deep blue color distinguishes this holder, which has the same features and protections as NGC's EdgeView Holder. Available for select bulk submissions only.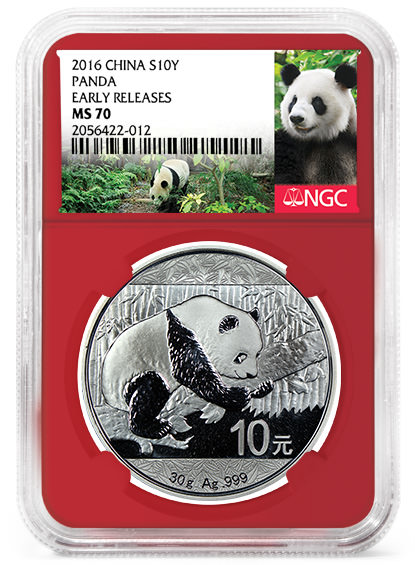 Red Holder
This holder features the same crystal-clear display and advanced security elements of NGC's EdgeView Holder, with a vivid red core. Available for select bulk submissions only.
Green Holder
This green holder is reminiscent of the US Mint's green "monster" box that is used to hold 500 American Silver Eagle bullion coins. Available for select bulk submissions only.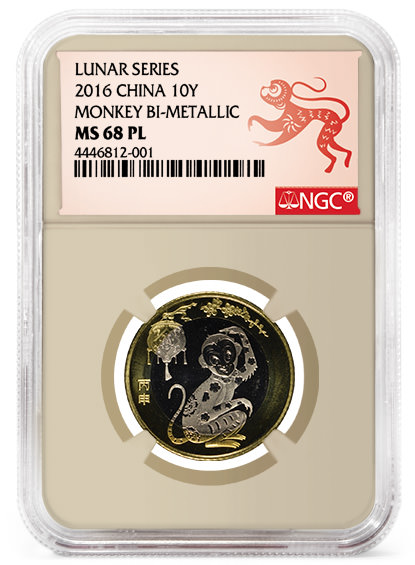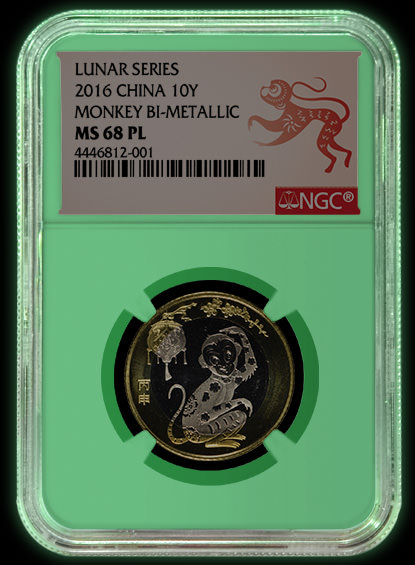 Glow-in-the-Dark Holder
Turn off the Lights
Turn on the Lights
After temporary exposure to bright light this holder will have a vibrant green glow when the lights are turned off thanks to a special color pigment molded into the holder. Available for select bulk submissions only.
NGC Custom Cores™
US Flag Holder
This holder is a magnificent way to celebrate coins minted in the United States, and has the same benefits as NGC's standard holder. Available for select bulk submissions only.